Unmasking Cybersecurity Threats in the Cloud
Tuesday 31 October | 10am AEDT
Have you ever been spooked by trying to make sense of insurmountable alerts? Time and time again we hear from organisations their struggle to decipher critical alerts, their associated risk, and how significant time is lost trying to figure out the right remediation.
Join Ulfar Erlingsson, Lacework Chief Architect, in an interactive discussion covering how to:
Unmask lurking cloud threats
Prevent alert fatigue within your organisation
Manage cybersecurity talent shortages the talent shortage in cybersecurity
the benefits and challenges of artificial intelligence in the security industry
Don't be tricked this Halloween, attend this session and receive a $20 Uber Eats treat!
Featured Speaker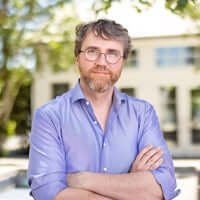 Ulfar Erlingsson
CHIEF ARCHITECT, Lacework
Úlfar Erlingsson is Chief Architect at Lacework, where he brings 25 years of experience leading technology efforts in computer security, privacy, and machine learning, as well as distributed systems. He holds over 30 issued US patents and has authored dozens of influential scientific publications with wide-ranging impact on computer architecture, operating systems, data-parallel processing, as well as computer security and privacy mechanisms. Early on, his startup GreenBorder Technologies provided the security foundations of the Chrome web browser.